Aura LED Parking Lights are durable and eco-friendly alternative lighting systems to traditional fluorescent tubes. LED Tri-proof luminaires are designed to withstand severe environments and will help you reduce your energy consumption by up to 80%.
Aura LED Parking Lights are specifically built to withstand conditions susceptible to water, dust and corrosion impacts. Aura LED Parking Lights are Incredibly durable and long lasting, they are highly resistant to heavy impacts and can withstand temperature variations of up to 40°C.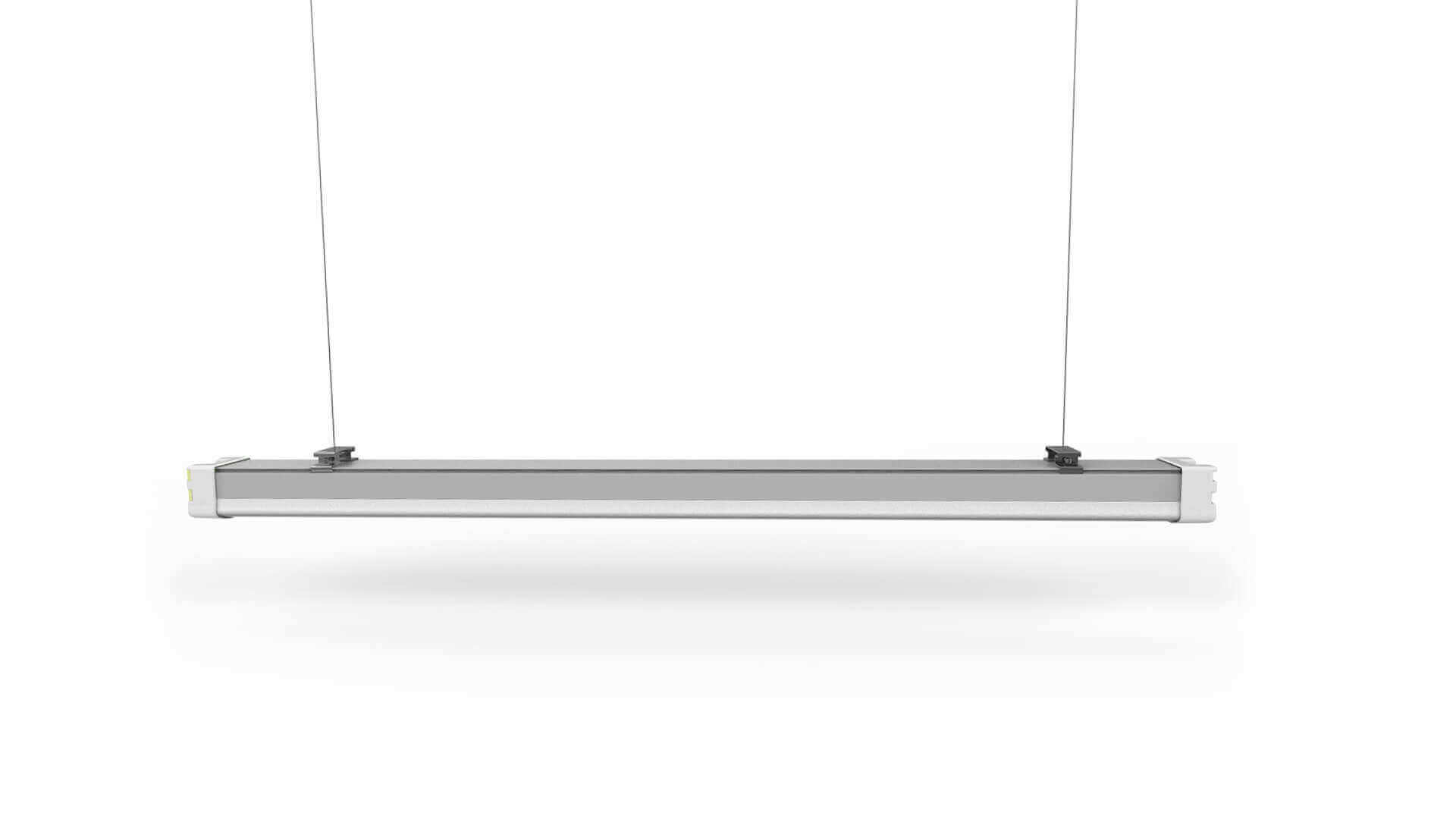 The Nano coating and sealing treatment on to them are some of the features responsible for its quality and durability. The coating also prevents the entrance of water and dust. Aura LED Parking Lights are vandal proof, which makes them perfect for applications where the possibility of vandalism is high.
Its connectors and plugs have a double insulation to ensure safety and reliability which is why it is best suited in conditions with high humidity and corrosion. The thickness also ensures that it is able to withstand high temperatures without melting the coatings.
Apart from the many advantages such as 80% energy saving over traditional fluorescent tubes, Our Aura LED Parking Light fixture is extremely rugged. It comes along with high quality casing that makes it suitable for environments such as subway stations, hallways, stairwells and schools.
Apart from its high efficiency and durability, its quality is also high. This is what makes our Aura LED Parking Lights the best lighting solution with a performance you can trust. Here are some of the advantages/features that make our LED Parking Lights the best.
Energy Saving
Aura LED Parking Lights are suitable for applications where a low energy solution is required or when you want to cut down your energy spending. It saves up to 80% of energy compared to traditional fluorescent tubes.
Multi-installation Methods
Our Aura LED Parking Lights come with many options that can allow you mount it anywhere and anyhow from wall mounting installation or suspensions.
Components Saving
Unlike the traditional fluorescent tubes, Aura LED Parking Lights do not require ballast and starter to operate.
Extremely long life
Aura LED Parking Lights lowers the cost of maintenance by reducing the frequency of re-lamp.
Solid State
Aura LED Parking Lights are shock proof and vibration proof. They are constructed with a double and thick layer which eliminate the chances of  electric shock, and ground wiring is not necessary either
Eco-Friendly
It does not emit any Hazardous rays such as UV or IR Radiation, and it does not contain lead or mercury either.
We are here to offer the best LED lighting solutions. It does not matter what your lighting needs may be; we offer everything that can suit your home and your workspace including our LED tri-proof lights.
Whilst using much less energy. Our Aura LED Parking Lights use considerably less energy and still just as bright due to the highly efficient LED chips used; It reduces the amount of bucks you would typically spend. Our prices are considerably low, and we are committed to providing high quality LED products.
What are Aura LED Parking Lights?